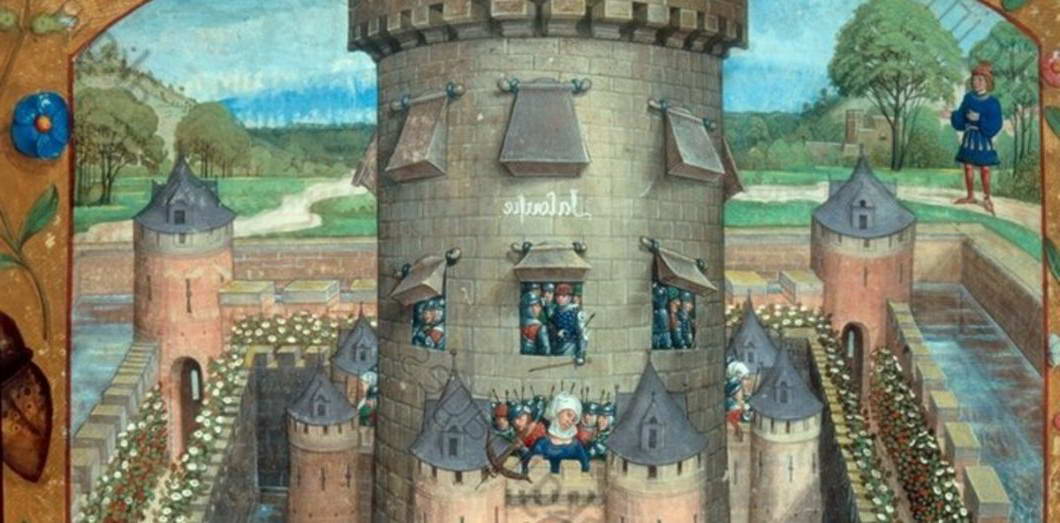 During the second half of the Middle Ages, courtly literature codified love: how to access it as well as how to tell it.
Professor emeritus of medieval literature at the University of Le Mans, Joël Blanchard is a specialist in late medieval literature . He worked extensively on political figures such as Philippe de Commynes and Louis XI and edited a large number of works from this period. In Poétiques de l'amour , he departs from his favorite fields to evoke courtly literature, its relationship to love and to women. With mixed success.
The book essentially deals with courtly literature and its avatars. The expression "courtly love", invented by Gaston Paris in 1883 , did not exist in the Middle Ages, which preferred the expression " fin'amor " ("pure love" in Occitan). This poetic form, which appeared around the 11th and 12th centuries , celebrates the love between a servant knight and his noble lady, according to very specific codes which reproduce the social order and the hierarchy between lord and vassal.
Of course, this new poetic form does not arise suddenly: it draws its roots from ancient traditions. The texts of Saint Paul and the fathers of the Church are well known to authors of the Middle Ages and constitute an essential matrix. Augustine's theory , which advocates marriage as a remedy for concupiscence, notably influences the perception of medieval love.
Trials to "Better"
The development of a discourse on love in the literature of the twelfth century is also due to the rediscovery of ancient texts and to the Gregorian reform , this vast enterprise of reform of the Church which redefines the relations between clerics and laity, but also between men and women.
Among the ancient texts, the sulphurous Art of loving by the Roman poet Ovid occupies a special place. Very often copied in the twelfth century , this manual is full of advice for men and women seeking to seduce, in a more or less honest way: it provides poets of the Middle Ages with a framework of thought. Finally, medical discourse also influences poetic expressions of love: doctors sometimes associate courtly love with illness, because it involves suffering . Too much love, not enough love, all contribute to the imbalance of moods and can cause illness.
These theological and medical discourses are coupled with the social organization of the second half of the Middle Ages to model courtly love. Most of the themes of courtesy are already present in the ten poems attributed to Guillaume, Duke of Aquitaine , at the end of the 11th and the beginning of the 12th century.
The themes of love from afar, absence and prohibitions are at the heart of this literature which creates new standards for expressing love.
Like William, troubadours who sing of courtly love were often aristocrats who express chivalrous love. The lady's love is … read